Contact Us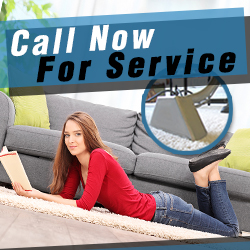 When you notice that every step you take on your carpet is accompanied with a little cloud of dust, it's time to use our professional carpet cleaning services. We have an individual approach to every job based on the type, age and condition of the surface which requires care. Our goal is to extract all the dust and dirt and make the pile soft and bright once again. Count on us to remove food, drink and pet stains and mold completely in the safest possible way. The odor will be gone too. Our team is here to clean rugs, upholstery and tiles of all types. The make and age are irrelevant too. With our special techniques, advanced tools and eco-friendly products, we give our residential and commercial customers outstanding results every time.
Trying to clean carpets at home can end up in disaster if you don't know what you're doing. For an affordable price you can lay those fears to rest by utilizing our carpet cleaning services which is right in California. We can answer all your needs.
Email your questions now! Check out the website of our Carpet Cleaning Rosemead! We offer a great number of services and rest assured that our teams are experienced. We guarantee excellent carpet stain removal services and can also remove pet stains and bad odors. Contact us today for quotes and information!
Solve your problems today by trusting the services of our Carpet Cleaning in California! We are experienced and clean well tiles and all types of rugs and sofas. We use excellent ecofriendly products and offer both residential and commercial services! Do you have questions? Contact our company right away!
Call us now : 626-263-9292
Carpet cleaning service provider that cements its reputation