What Is The Best Method Of Carpet Cleaning?
04/12/2014
Back To Blog
Regular carpet cleaning can help the indoor health of one's home. It can also protect one of your most expensive investments. Indoor carpeting, as are many floor coverings, can be very costly. Taking care of your investment will help extend its life and save you money in the long run. When considering having your carpets cleaned, what is the best method for doing so? Here's a look at the most popular methods.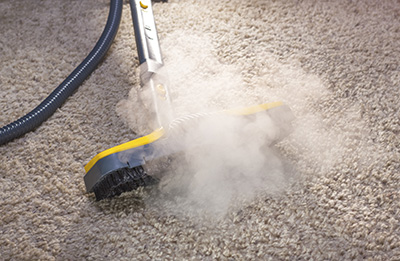 Dry Cleaning Methods
Even though the name says "dry," these methods still use some liquid, just not as much as wet methods. Most of these methods will use some sort of detergent that is spread out over the carpet and then scrubbed in using a machine that resembles a floor buffer. The machine helps the detergents and cleaners get into the deepest carpet fibers. One of the newer dry methods is encapsulation. With this method, a cleaning solution is applied to the carpeting. The solution will crystallize soil particles into dry residue which can be vacuumed immediately. Drying times are reduced and many say this method leaves carpets cleaner for longer periods of time.
Wet Cleaning Methods
According to Carpet Cleaning Rosemead, the most popular method is what is known as hot water extraction, or steam, cleaning. When those pollutants get deep into the fibers, one way to ensure that they are removed is by inserting hot water. This form of cleaning uses only hot water so no chemicals are introduced into the home. This minimizes concern about breathing in nasty chemical compounds normally associated with professional carpet cleaning. The big disadvantage to the hot water extraction method is that not all of the water can be removed. Somewhere between 5 and 10 percent will remain, making drying necessary. Carpets cannot be used for a period of time while they dry.